Instruments by Timothy Summerville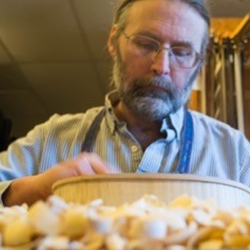 Timothy Summerville's interest in violin making first took hold when he met his wife (a violinist and violist) in college. After a dozen years as a civil engineer and eight years working part time in the family's violin shop, he entered the Chicago School of Violin Making. There he studied under Rebecca Elliott and Tschu Ho Lee. Timothy is based in the Chicago area, where he makes violins, violas and cellos.


We're sorry, products in this category are not currently available on-line. Please visit us at our Palatine (Chicago), Illinois location to view our selection...